Learning About the Land From Papua New Guinea's Soabesi Clan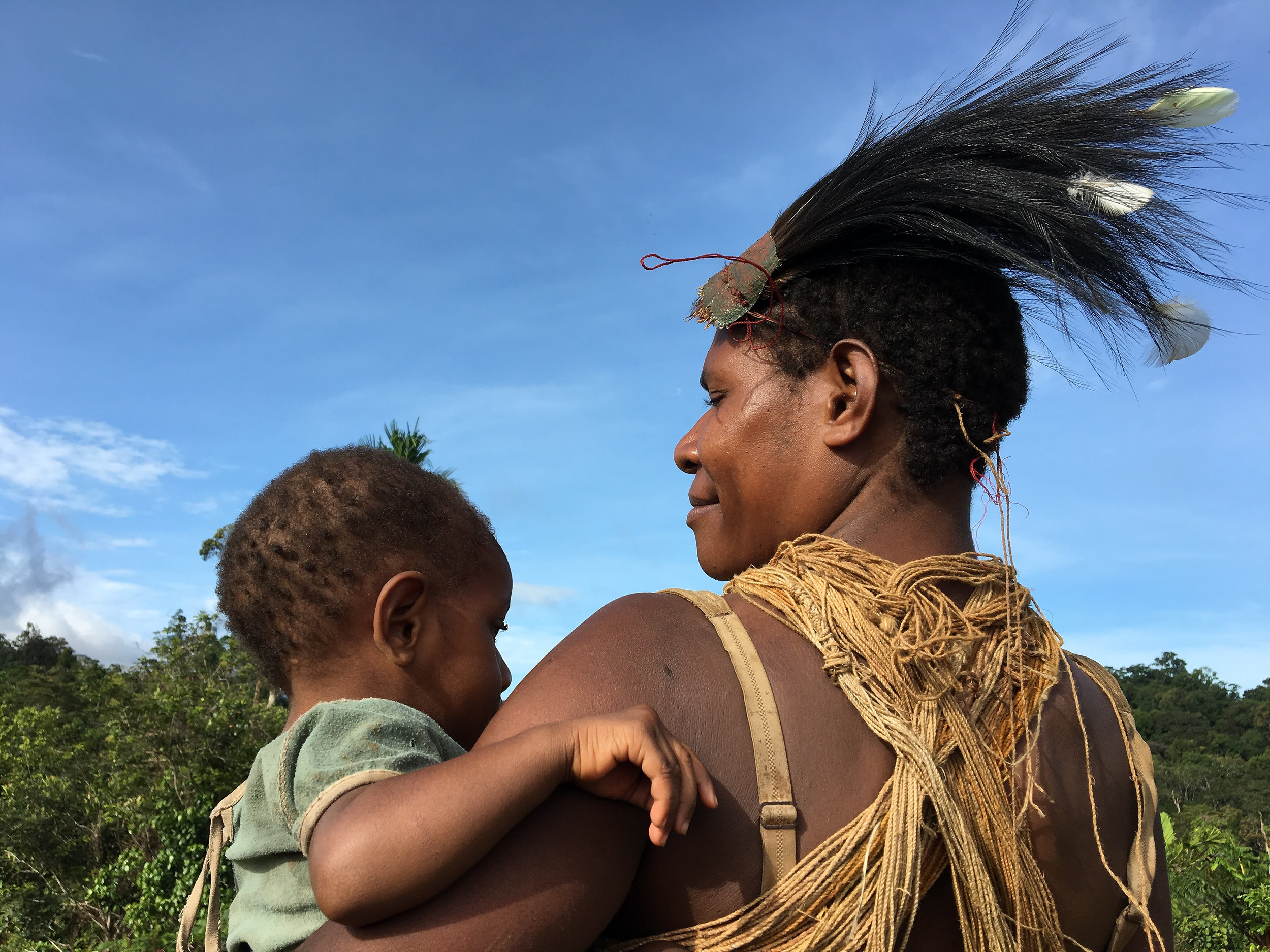 For three days, explorer Arita Baaijens and her guide hiked through dense, muddy and mountainous tropical rainforest until they reached Seane Falls, a hamlet of about 90 inhabitants who make up the Soabesi clan.
Baaijens, who won the WINGS Humanity Award in 2014, lived with the Soabesi for two-and-a-half months, from November to February, as part of her Living Landscapes series, in which she seeks out traditional ecological knowledge that matters in the modern world.
Baaijens sought to understand how the Soabesi interact with and live from the land, especially in an ecosystem influenced by Mount Bosavi, a nearby extinct volcano. To do this, she introduced deep-mapping, which includes a detailed, multimedia depiction of the lay of the land, tribal land boundaries, ecology, geography and non-tangible aspects, myths, historical events and memories that tie inhabitants to the land.
Baaijens used the mapping process to also discuss income-generating activities, such as cooperating with universities to set up a biological research station, while also resisting pressure from the external forces – including logging companies, oil companies and even government agencies – who would prefer to see the land used for commercial interests.
She said the clan was very welcoming to her, and described them as a transparent, non-hierarchical community, where major decisions are discussed out in the open. Meetings can last for days until a solution is reached.
"Nothing can be done without people knowing," Baaijens told WINGS. "It is democracy as we [Western countries] don't even have it."
Baaijens said she hopes her work can help open other people's minds to other possibilities of explaining the world.
"Our culture is not closer to the truth than other cultures," she said. "If only people could understand that we can learn a lot from indigenous cultures. Innovation can only happen if you have cross-fertilization of other cultures.
Baaijens plans to return to the hamlet at the end of the year. To learn more, read her full flag report or see her website.
Photos courtesy of Arita Baaijens.