Returning Wildlife to their Natural Habitat With Freeland Brasil
WINGS WorldQuest Managing Director Yael Jekogian is currently on a month-long round-the-world trip with her family, during which they are visiting visionaries who are running groundbreaking projects with the goal of making the world a better place and creating harmony with humanity, wildlife and nature. During her travels, she is visiting with several WINGS Fellows. The following is the first post in a series of dispatches we will publish during her travels. See the rest of the series here.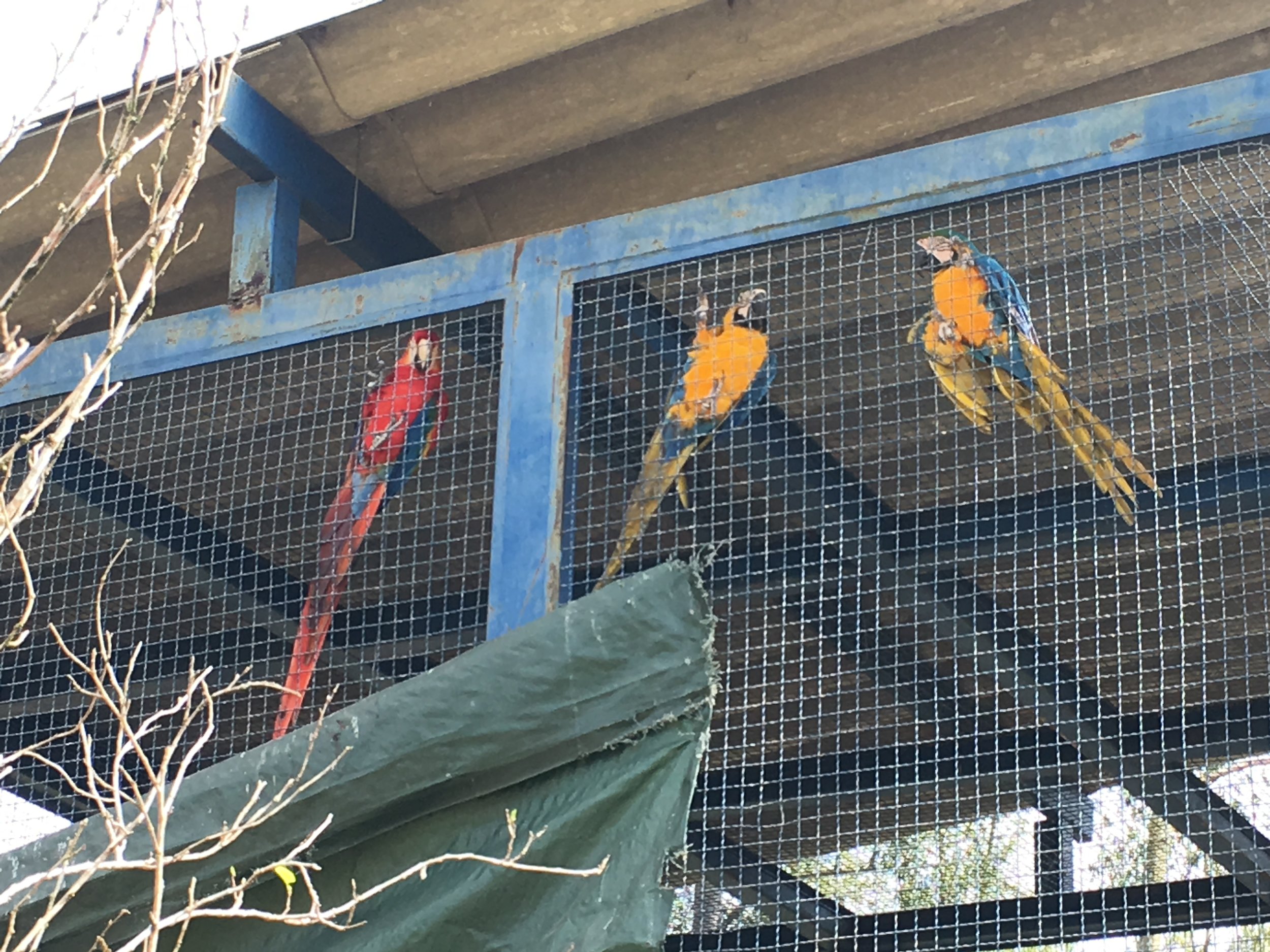 I had the unique opportunity to visit the Center for Wildlife Management and Conservation (CEMACA in Portuguese) in São Paulo with WINGS WorldQuest Fellow Juliana Machado Ferreira. The Director of The Division of Fauna of DEPAVE (the city's Department of Parks and Green Areas), Juliana Summa, led the tour with Ferreira.
CEMACAS is a rehabilitation center in the middle of the beautiful Parque Anhanguera for wild animals that are seized or retrieved from poachers, traffickers, and illegal pet holders, or that are retrieved from the wild because they are injured or sick.
Through her organization Freeland Brasil, Ferreira, a conservation biologist, was granted space to set up a lab at the CEMACAS by the City of São Paulo. She is raising the funds necessary to set up a wildlife forensic genetics lab that will provide a critical complementary service to the important work of the CEMACAS. Her lab will perform paternity tests on animals allegedly bred in captivity to detect poached animals with fraud documentation of origin, and will perform scientific research to produce data with potential to help determine the origins of the recovered animals so that they can be returned to their proper habitat and thrive once again.
Poachers and traffickers capture the animals because they are extremely valuable on the black market. The United States is one of the prime destinations for illegal South American wildlife, keeping the demand for this criminal and lucrative practice high.
Other people capture wild animals to take them as domestic pets, without knowing how to take care of them properly. Adorable little monkeys that are docile when they are captured still grow up to be aggressive, even if they live in a domestic situation. Moreover, taking so many animal from nature has several negative impacts on the poached, as well as on other species – and sometimes on entire ecosystems.
We saw many species of monkey, iguana, bird, coati, pig, and turtle. Many were not the color or texture that they should be because they were not cared for and fed properly by their captors. Turtles that should have intricate patterns and textures on their shells were dull and smooth. Campo troupial birds came to the CEMACAS a dull yellow color, and have now regained their proper bright orange as a result of their care.
Gorgeous tropical birds that were used to being caged were still crawling along the sides of cages instead of flying freely. CEMACAS works with all of these animals to teach them how to live in the wild again.
We also visited the area where they grow the live food for the animals – mice, crickets, and the biggest cockroaches we've ever seen. The animals' prior captors were not providing the proper live nutrition sources that they needed.
One of the biggest problems CEMACAS is how and where to release the trafficked animals once they are nursed back to health. They need to try to identify exactly what species they are and where they came from so that they have the proper habitat. This is where Ferreira's lab will provide a critical collaborative service to the CEMACAS
Thank you to Dr. Summa and Dr. Ferreira for allowing us to visit this compassionate place and accompanying us on our tour.